Hello!!!!! If you're seeing this, it means I've (a) done a bit of yarny stuff while on holiday, and (b) managed to find somewhere with sufficient mobile phone reception to get online! (Edited to add - this post appeared and then disappeared on Wednesday when I tried to amend the posting date/time, and is being reinstated on my return home. Next year, remind me to book a holiday with wi-fi!!!!)
Not too many words today but I do have some pictures! So far I've added a few more flowers to the
Lula
crochet scarf...
... and I managed LOTS of knitting on this one during our journey - here's a sneak peek: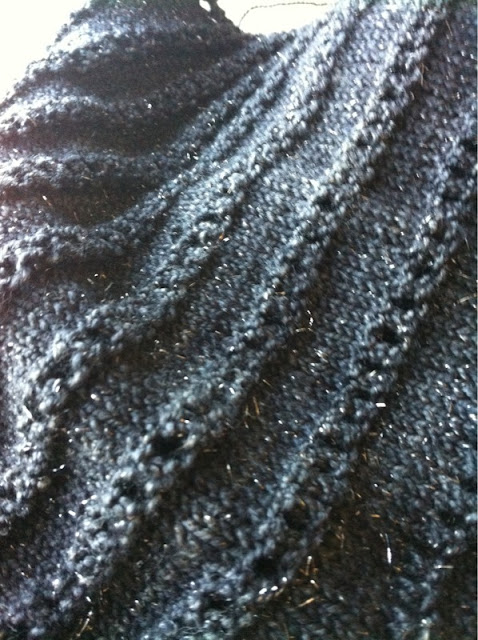 I'll update properly on that one in my next Year of Projects post.
The sun is shining here so my mum is driving out to us and we are all heading to the beach - check in later if you would like to see some pics!!
(Edited to add - I couldn't upload them.)
Hope you're all having a wonderful week :)
(And don't forget you can click on the WIPW image above to visit Tami's Amis for more works in progress!)
xxxx
(Posted using Blogpress on iPhone whilst being "measured" by a 2 year old - please excuse the formatting!)