After finishing the YoP knit I brought away with us (more on that later) I found myself on holiday with a ball of Noro Kureyon Sock and needles but no access to my pattern library, which is stored online.
I will admit that at one point I considered asking someone to text me a pattern line by line - a kind of mystery text-along - but thought better of it. So it was left to memory.
The only pattern I could remember was the very first I knitted back in January to make my
cowl
.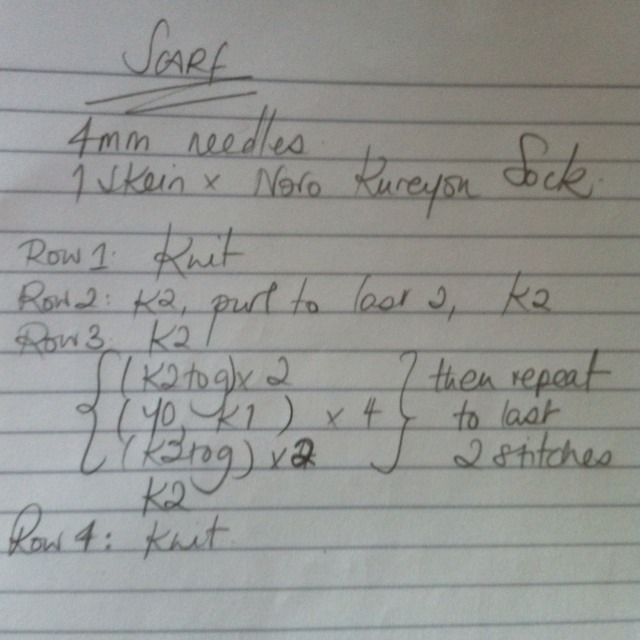 It's been quite amusing to come back to this after a few months - it seemed a little complicated the first time around, and I didn't really understand the instructions, I just followed them blindly, but is the simplest pattern! It's not quite what I had in mind for this yarn, but I think it might make a pretty scarf for someone.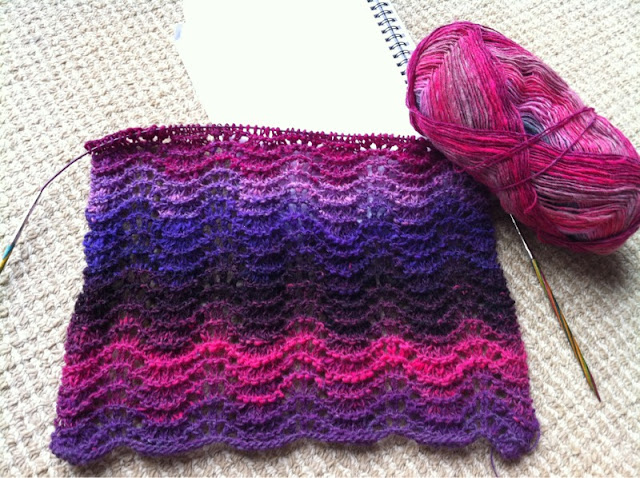 Sent from my iPhone on a wing and a prayer.