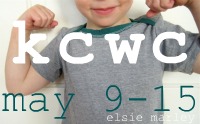 I did it! With the help of an existing dress, a sharpie, the
charity shop pillow case
and a bit of bodging, I made a dress.... almost. Well, I DID make the dress, but I have no bias binding for the armholes so I need to get some tomorrow to finish it off.
Here it is with the strap fronts pinned on so I can get to the armholes easily tomorrow. Sadly, the colour variation is very noticeable but it will be fine for the garden.
It took me closer to two hours from start to finish but I did have interruptions. (It actually felt like I was creating a masterpiece as theatrical music was booming from D's Edit Suite upstairs where he's working on
Superman Requiem
.)
I didn't really follow any single pattern - it's an amalgam of the tutes I read yesterday. I really enjoyed making (bodging) it and if I had the correct materials I'm sure it would have been done in no time. Looking forward to tomorrow - the plan is to finish this off and try something else with these meagre bits and pieces...
If you're taking part in the Challenge, please feel free to link to your items - I'd love to have a look and get more inspiration :)